Description
A Front Office Ambassador creates an inviting atmosphere for everyone who walks through the door, and everyone that works there. This is a position of tremendous importance because you have the power to positively impact the lives of many people.

In this course, you will learn how to develop a winning mindset and skills that will improve efficiency and create a positive experience for all the patients. You will learn high level phone skills, tips for optimizing the patient's experience, encouraging more new patient appointments and troubleshooting techniques when situations are more challenging.
Topics covered:
Mission and Mindset

Front office best practices
Sharpening interpersonal skills
Providing superior service
Developing a compassionate mindset

Image is Everything

Traits of effective front office personnel
The importance of first impressions
Optimizing the appearance of the reception area

The Telephone: Your Most Important Tool

The value of the telephone on medical practice perception
Managing new patient and other phone calls
Strategies for active listening and effective communication

Troubleshooting Techniques

Understanding the pressures experienced by medical practice patients and personnel
Dealing with stress and anxiety
Resolving difficult situations
What's included:
Self-contained four-lesson course offered entirely online: employees complete the course at their own pace (or yours)—at home or in the office
Downloadable and printable Daily Checklist, New Patient Script, and New Patient Referral e-forms
Certificate of Achievement issued to student after successful course completion
Engaging hands-on activities encourage involved learning
Instant access to the course (valid for 30 days) after payment
Purchase multiple seats—as many as needed, one for each employee (see below)
About the instructor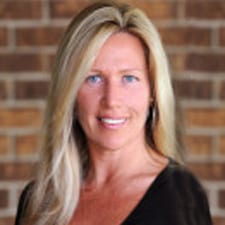 Sharon Fekete, "The Doctor Whisperer," has over 15 years' experience managing, marketing, and supervising successful medical practices from NY to FL. She has a keen ability to work with people, transforming under-performing offices into uber-medical centers. She has trained, hired, and mentored office managers for 11 locations—while marketing and developing all-new locations! She acted as the liaison between 30 multi-specialty physicians and referring specialists, while specializing in team-building meetings with all levels of management. Recognizing front office staff as an often overlooked key link in patient-doctor interactions (and by extension medical practice success), she designed the Front Office Ambassadors course from the ground-up to encourage best practices and address common issues she has witnessed throughout her years of experience. Read more about Sharon here.
For the whole office
We offer group registration so that office managers can assign staff members to the course. Simply purchase the number of licenses needed (one per student), then easily assign (or remove) employees to the course using their email address and a few clicks. The course does all the work from there, including lesson progression and certificate issuance. If desired, managers can monitor employees' progress in the course to identify common problem areas and ensure satisfactory performance. Watch the video below for a demonstration.

To buy multiple licenses:
Check the "I need licenses for multiple staff members" box.
Enter the number of licenses needed (e.g. 4) in the box.
Click "Add to Cart." You will be taken to your cart.
In your cart, the product name should include the phrase "Group Registration."
Complete checkout and payment.
To add students:
You can find your group in your account area (link on the bottom right of every page).
Click the "Manage my team" link in your account area.
At the bottom of the group administration page, enter students' names and email addresses into the textboxes (or you can upload a CSV file with a list of staff names and emails).
Click "Add Student Users".
The students are added and sent an email with their account information.
Your number of available licenses decreases by the number of students added.
To remove students:
The group administration page contains a list of students enrolled under your licenses.
Click the "Remove" button next to a student's name to unenroll them from the course.
To monitor student progress:
Go to your account area (link on the bottom right of every page).
Click the "Manage my team" link in your account area.
Click the link that says "View student progress here."
In your dashboard, click the "Overview" or "Activity Stream" tabs to view reports and student progress.
Already enrolled?
Please login here to access the course or manage your team.